IMPORTANT NOTICE
Academic research should be recognized for its specific importance. As the foundation grows, more research that directly aids industry implementation can be performed and shared. The plan for overcoming change is presently being developed, to take university-industry interaction to the next level. Therefore, as part of the Research Carnival Week 2021 (RCW 2021), we are pleased to welcome renowned speakers from academia and industry to discuss their experiences and ideas for the blueprint. You never know if your research will be really valuable to industries. 
Transition from Research to Industry: Master Plan to Triumph the Change

17/6/2021
9.30 am to 11.30 am
Speaker 1​
Ir. Ts. Haji Mohamed Haniffa Haji Abdul Hamid
​ Adjunct Professor UTM & Fellow of Academy Sciences Malaysia​​
Speaker 2​
Ts. Dr. Afnizanfaizal Abdullah
​ Senior Academician at UTM, and CEO & Co-founder of Synapse Innovation
Moderator​
Muhammad Hariz Asraf bin Hassan
Please join us by filling out the form: Register Here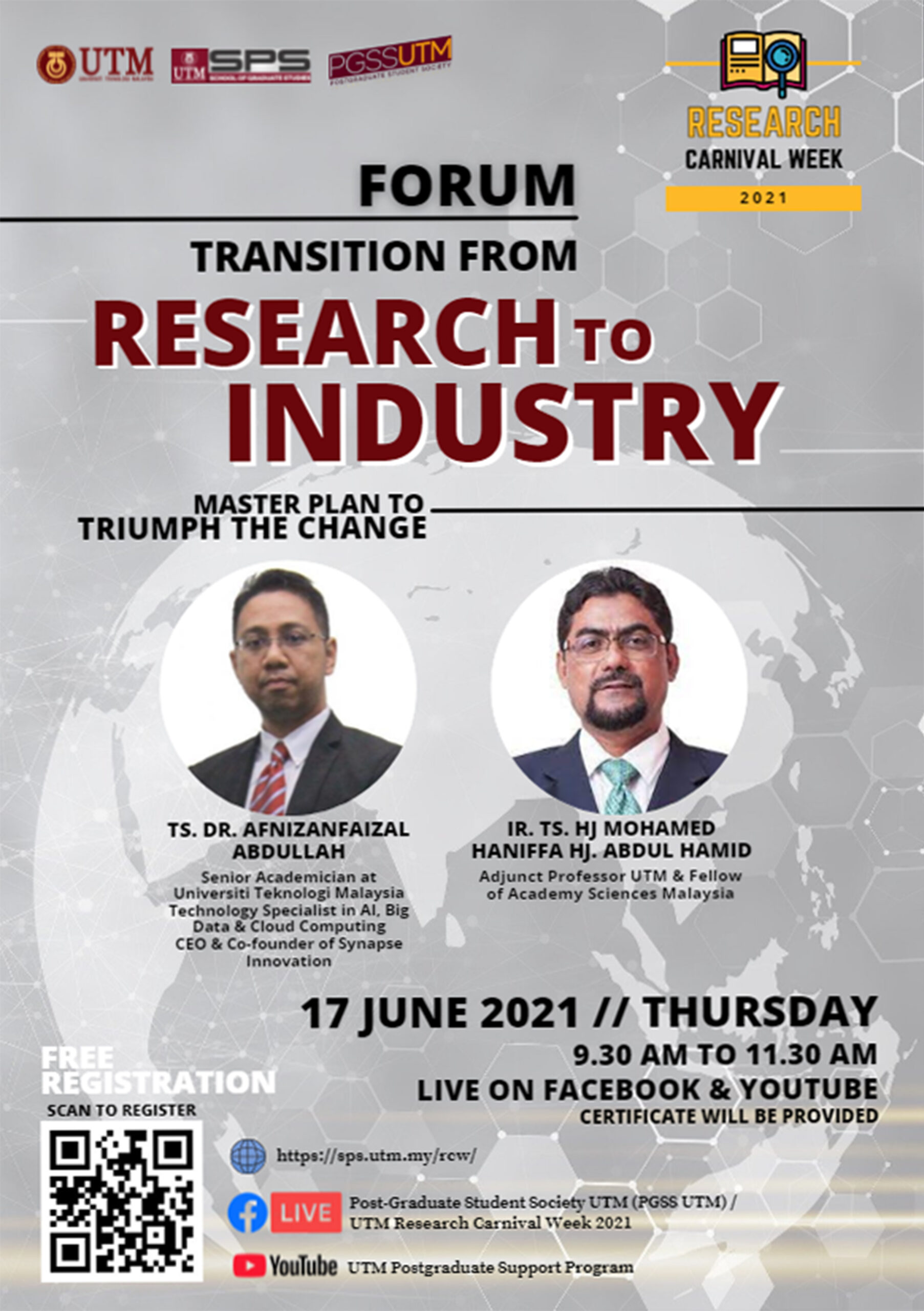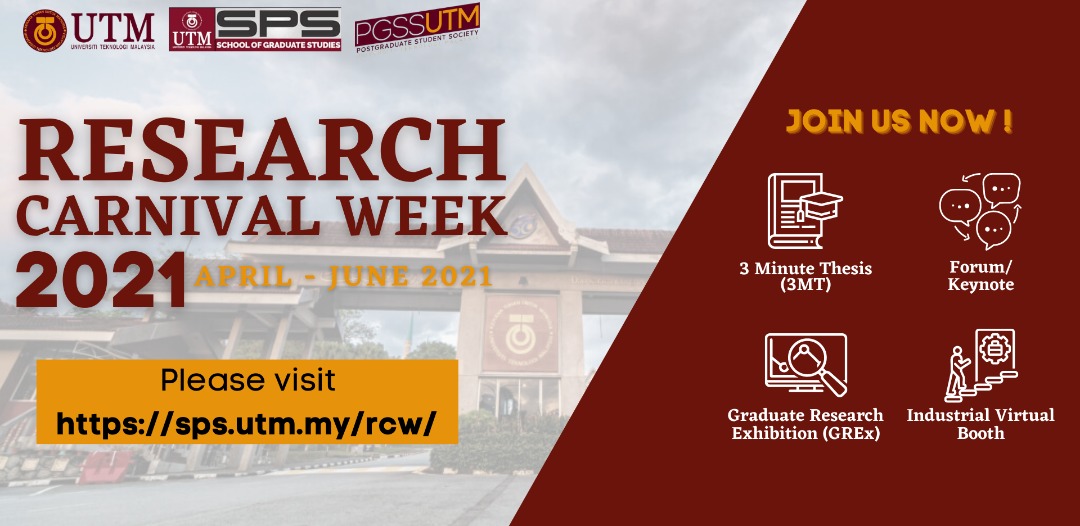 The Research Carnival Week (RCW) is a platform to experience and learn about the diverse nature of research at UTM.  This event includes a variety of activities running throughout the weeks including 3 Minute Thesis (3MT), Graduate Research Exhibition (GREx) and Forum (Industry-focused).
RCW is organized biennially by UTM Post Graduate Studies (PGSS) in collaboration with School of Graduate Studies (SPS).  The first RWC was initiated in 2019 and has been participated by 225 UTM Postgraduate students.  
The carnival's objectives are to develop and improve UTM postgraduate student's communication skills for them to present the research results and to test their understanding and ability to present their PhD and master's research and analysis.  The aim is to encourage and stimulate research activities among UTM research students, as well to establish new knowledge sharing and research findings.